Astrology - Pisces - Pisces and Food
Pisces is somewhat unpredictible and difficult to describe when it comes to their eating preferences and favorite foods. Some Pisces might be completely lazy about the whole concept of eating food, and therefore uncaring about what they eat and from where. Others might feel the exact opposite - having a deep passion not only for a variety of great foods, but the desire to turn the preparation and cooking of the food into an art they enjoy daily. [continued below]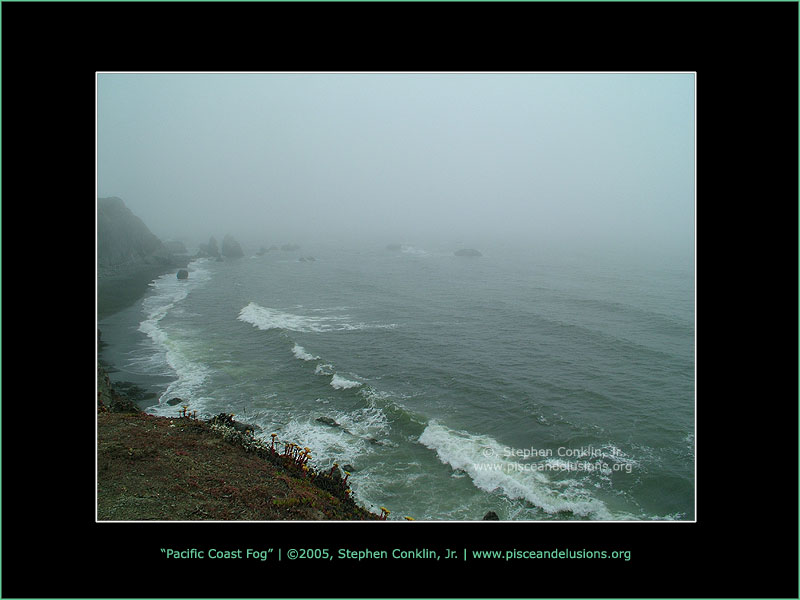 "Pacific Coast Fog" | ©2005, Stephen Conklin, Jr.
view larger size | order online
Being as unpredictable as they often are, some Pisces might not know or care what they're having for dinner. Their eating habits usually tend to go with the flow of the situation, so if they are out with friends and someone suggests a location, they genreally won't argue.
Pisces can be undecisive when it comes to suggesting a place to eat since there are so many varieties of food that they enjoy. If there's somewhere you want to go, just tell them and it will make things much easier for them.
A Pisces enjoys eating a meal prepared by someone else just as much as they enjoy preparing a meal for others and they enjoy trying a variety of new things. The more exotic and creative the dish is, the better - Pisces enjoys an exciting and appealing meal to stimulate their heightened senses.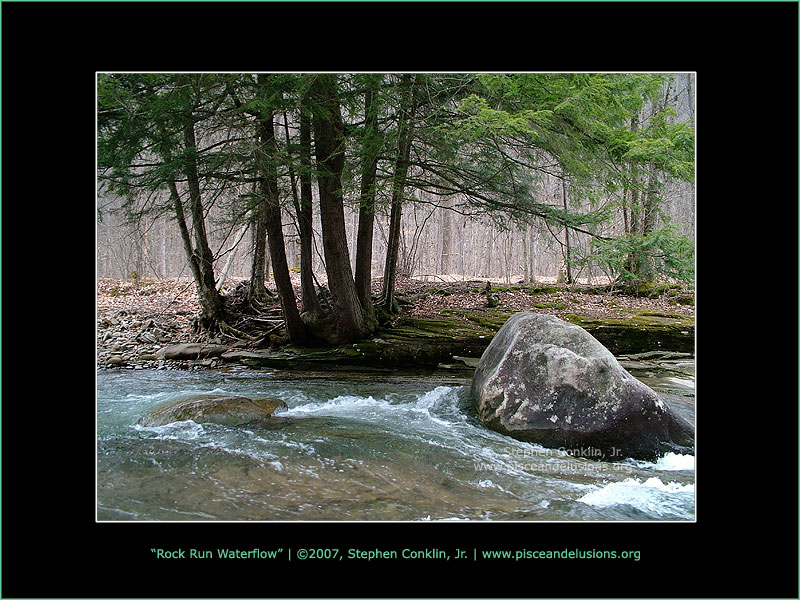 "Rock Run Waterflow" | ©2007, Stephen Conklin, Jr.
view larger size | order online