Astrology - Pisces - Pisces and Fashion
The Fish likes to be able to flow in and out of clothing with ease. Most at home barefoot, in long, flowing skirts, you are most in tune with the world around you when your clothing is comfortable to the point of nonexistence. [continued below]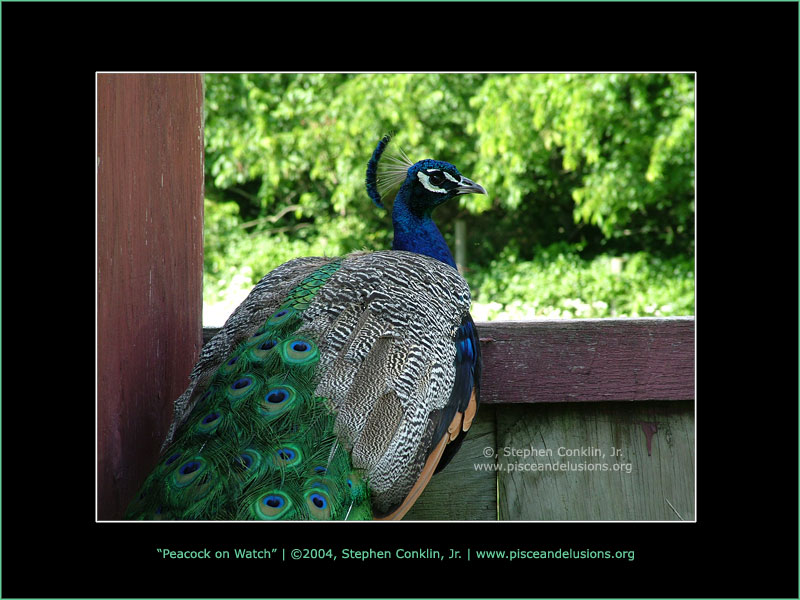 "Peacock on Watch" | ©2004, Stephen Conklin, Jr.
view larger size | order online
Clothes are, in fact, a social construct. You know you can't wander about naked, though, so you go to bargain stores and thrift shops to get yours. If you had it your way, you would probably go about in a bathing suit all day, throwing on a plastic bag or two when it got cold. You're flexible, though. If you buy a power suit and wear it like you mean it, you will eventually grow into it. Once you get past the hang-up of having something on your feet, you're prone to buying tons of shoes, so at least your toes can have some variety in their prison.
Moonstones are a good bet to adorn your body in strange places. Belly chains, anklets and, especially, toe rings cast a fantastical glimmer over whatever it is you're wearing. Hair that is long and tangled quickly becomes hair that is long and braided when the Fish needs a quick fix. When left in your natural state, you don't give a lot of thought to clothing. Pisces is a chameleon, however, so wherever you go and whatever you do, you never need to worry about fitting in.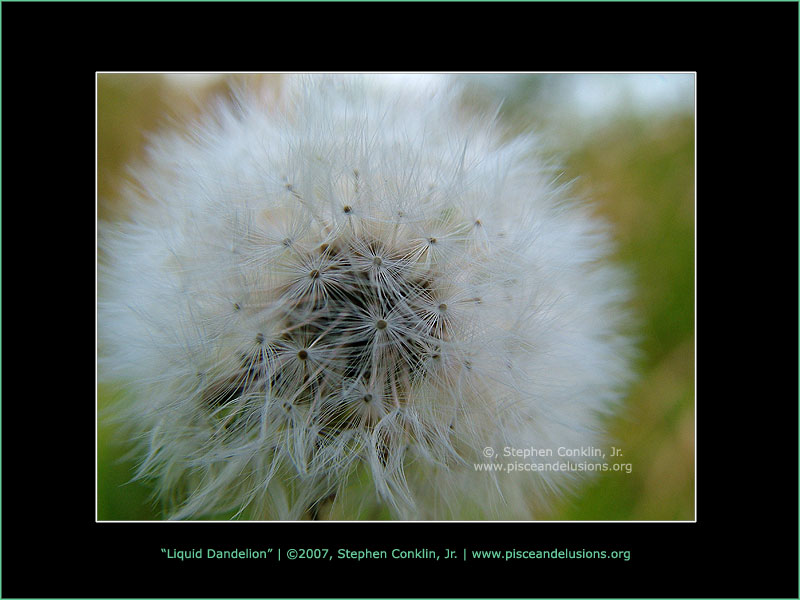 "Liquid Dandelion" | ©2007, Stephen Conklin, Jr.
view larger size | order online