about this website:
~piscean ♓ delusions was created in 2002 as a medium for presenting my photo, video, image, website, digital arts and media solutions, as well as my interests, research, ventures and other insights into who I am.
My purpose is to live, love, learn, help, heal and educate. I was born a Pisces in Harrisburg, PA on February 20th, 1977. Not long after my arrival is when my voyage into the world of art began, and I will continue to be consumed with producing and absorbing art for years to come.
For the last 12 years, my primary focus has been with digital arts and providing clients with creative solutions in a variety of mediums. Another focal point has been my interest and work with photography, which I am pursuing as a form of visual therapy.
As my work and interests continue to evolve, the website will reflect the resulting changes and new additions. I encourage you to return from time to time as I am constantly working to further expand upon the experience of being here. Additional content and many new examples of my photography and other work can frequently be found.
It is a pleasure offering a part of who I am along with the art that I create to a worldwide audience of potential new friends and contacts.
Thank you for coming, and enjoy the journey.
~piscean ♓ delusions
about the photography:
The photography part of my journey into the world of art was something that didn't really become part of my routine until around Christmas in 2003 when I received a digital camera as a gift from mom. I finally had the opportunity to go out and experiment without having to incur the costs of film developing.
I began taking pictures fairly regularly and almost immediately, my experimentation began to gain a lot of positive attention. The feedback has continued to fuel my desire to take pictures, and I am always working to refine my eye and further my skills.
My photography has been featured on BeyondSecond.com from 2003-present; at Articulture, 2004; Pinnacle Health, 2004; Midtown Scholar's Yellow Wall Hall, 2004; Jump Street, 2005; Front Street Review, 2005; Friends of Midtown, 2005-current; The Midtown Scholar's Yellow Wall Hall, 2005; Lisburn Festival 2005; The Midtown Scholar's Yellow Wall Hall, April 11 - May 25, 2006; The Patriot News "GO" section, 3 weeks in May, 2006; Dillsburg Library, August 2006; Lisburn Festival, 2006; Yellow Wall Hall Gallery, August 22nd - October 9th, 2006; Patriot News, Local Section, Sept. 11, 2006; the New Cumberland Public Library in February 2007; the Wooth Gallery in Millersburg, PA in March 2007; in Camp Hill at the Fredrickson Library, June 2007; Dillsburg Library in September 2007; Oyster Mill Playhouse in November 2007; Mechanicsburg Library in January 2008; Camp Hill Library in February 2008; New Cumberland Library in March 2008 and again in February 2009.
My photography has also been featured in numerous other installations and applications including Harrisburg Magazine, in JPL Productions CDRom for Harrisburg Regional Chamber's "Live, Work and Play in Central PA, 2004; at the National Payroll Association Convention as a backdrop for a kiosk, in the Harrisburg newspaper, on websites, and also in various other publications, exhibits, and displays in the past five years.
about my work with digital arts:
My beginnings with digital art began when I took Graphic Arts class in High School. I was always interested in computers and art, so having the two come together was really appealing to me. I instantly got absorbed into PhotoShop, and from there, it took off. I began doing simple projects and from there everything grew. All of the websites I build require extensive use of images, all of which I create on PhotoShop.
Much of my other work with digital arts can be found on various websites I've developed and still maintain over the years. A complete portfolio of my work can be found within this site in the photo, video, image and website galleries.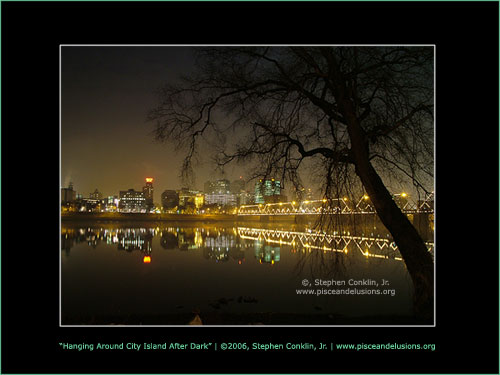 "Hanging Around City Island After Dark" | ©2006, Stephen Conklin, Jr.
view larger size | order online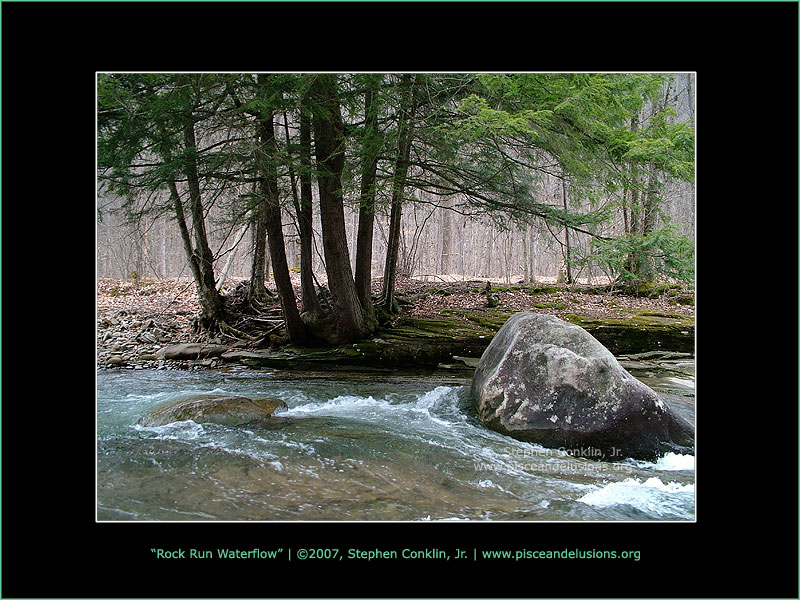 "Rock Run Waterflow" | ©2007, Stephen Conklin, Jr.
view larger size | order online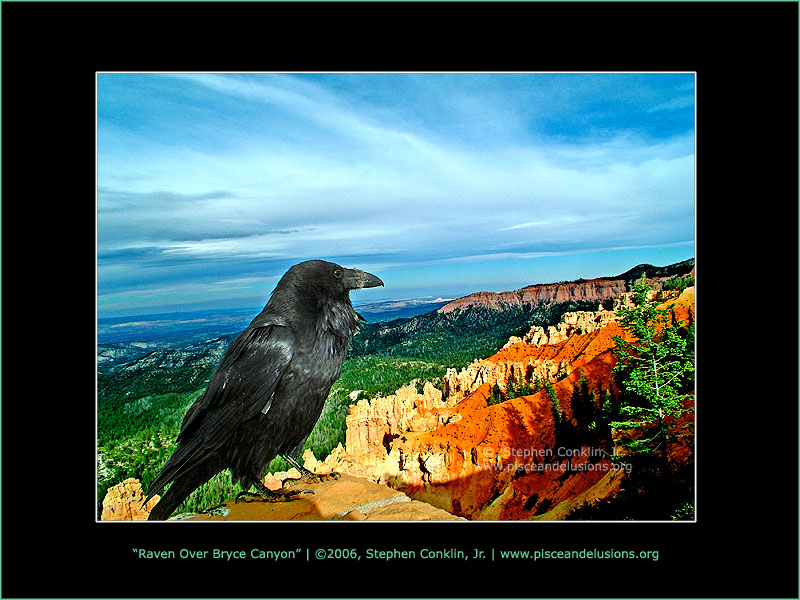 "Raven Over Bryce Canyon" | ©2006, Stephen Conklin, Jr.
view larger size | order online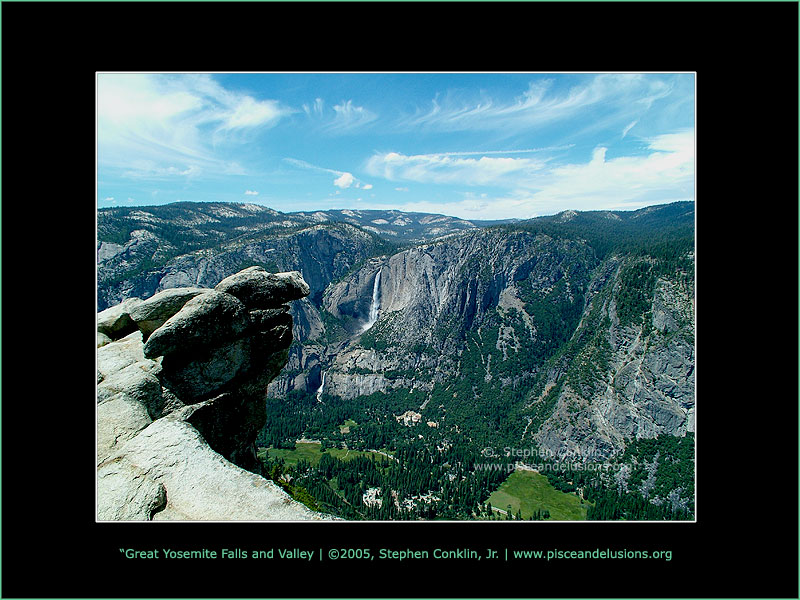 "Great Yosemite Falls and Valley" | ©2005, Stephen Conklin, Jr.
view larger size | order online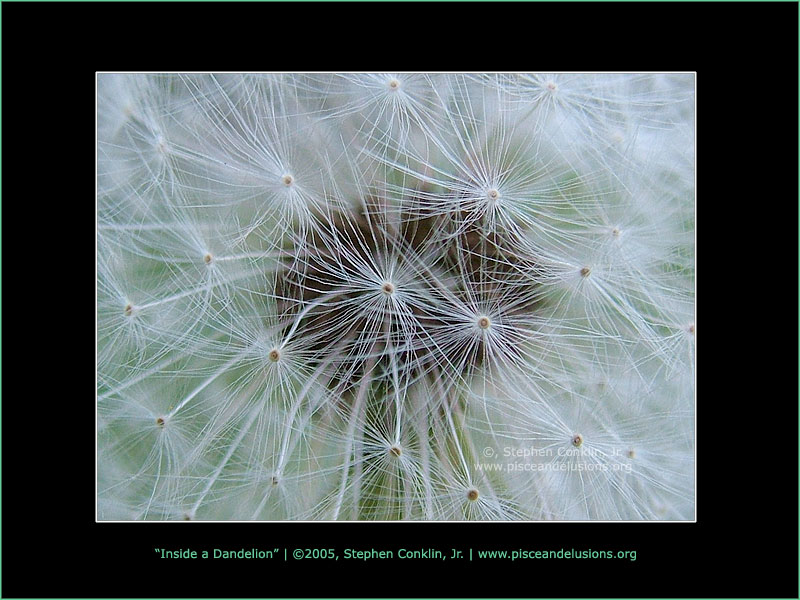 "Inside a Dandelion" | ©2005, Stephen Conklin, Jr.
view larger size | order online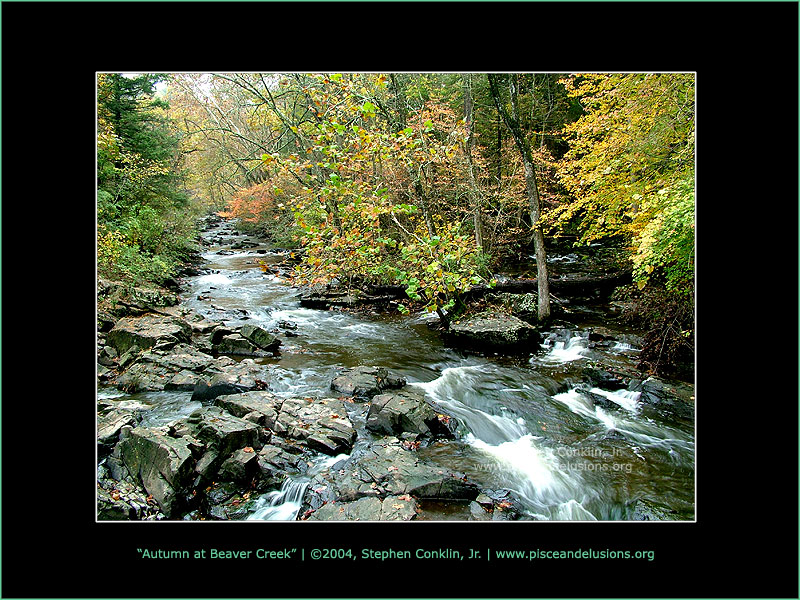 "Autumn at Beaver Creek" | ©2004, Stephen Conklin, Jr.
view larger size | order online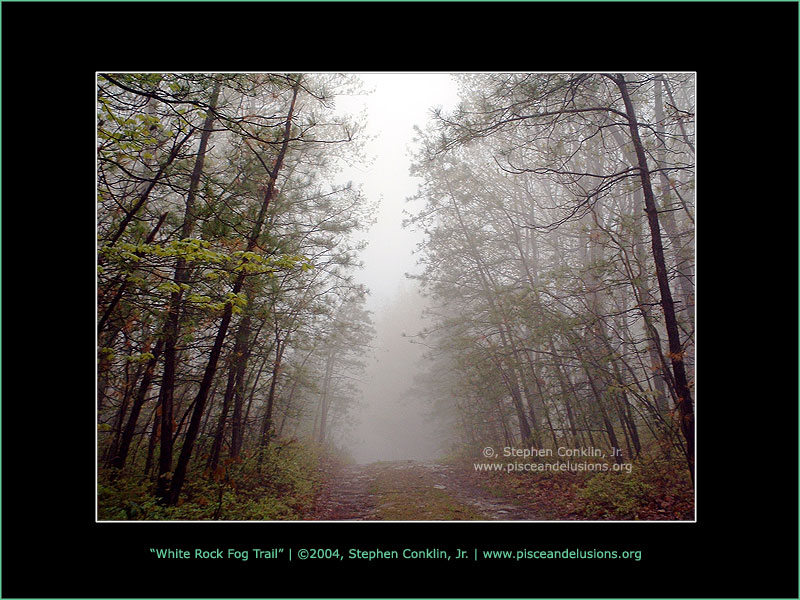 "White Rock Fog Trail" | ©2004, Stephen Conklin, Jr.
view larger size | order online